Govind Ballabh Pant Institute of Engineering & Technology, Pauri is an Institute with total commitment to quality and excellence in academic pursuits. The College was established in 1989, as an autonomous body, with a view to fulfil the ever-growing demand for well-trained professionals. It is one of the few premier colleges imparting technical education in the state of Uttarakhand. Pauri provides a panoramic view of the snow covered Himalayan peaks of Nandadevi & Trisul, Gangotri Group, Thalaiya-Sagar, Neelkanth, Bandar Poonch, Swarga-Rohini, Kedarnath, Kharcha Kund, Satopanth, Chaukhamba, Ghoriparvat, Hathiparvat, Sumeru etc. The city offers 180 degrees view of the Grand Himalayas, laden with snow covered peaks round the year. The errand across Kandoliya-Tekka stretch along evergreen deodar trees is worth walking. The town is visited by tourists, researchers and students from across the world. The place is paradise for trekkers, paragliding enthusiasts and nature lovers.
Places to Visit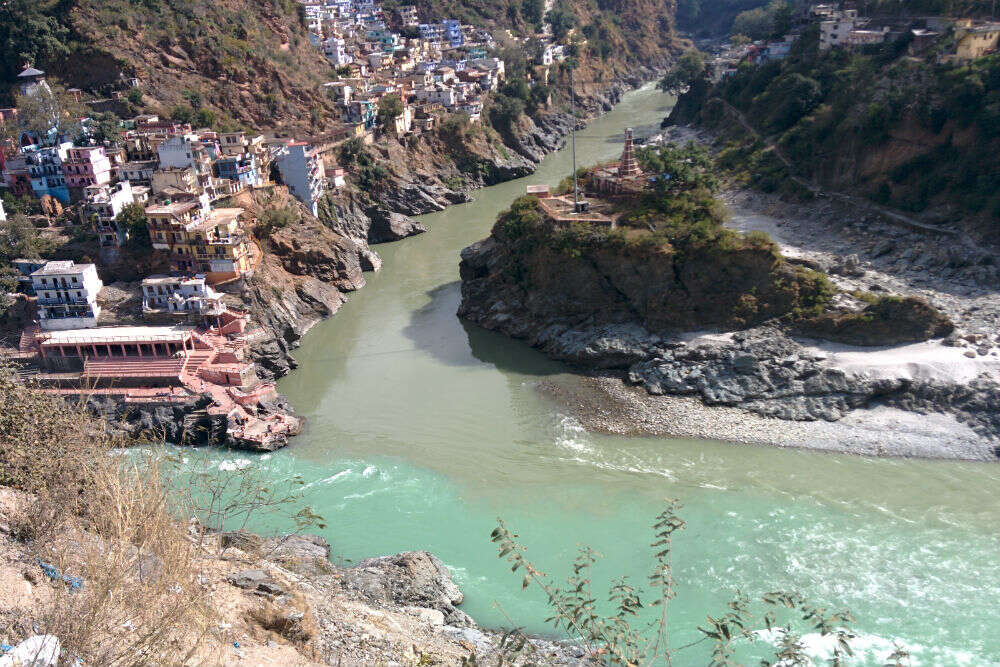 Devprayag
Devprayag is one of the Panch Prayag (five confluences) of Alaknanda River. Devaprayaga is the sacred event of merging two visible heavenly rivers, Alakananda and Bhagirathi, to form the holy Ganga.
Kedarnath Temple
Kedarnath Temple is a Hindu temple dedicated to Lord Shiva. The temple is open to the general public only between the months of April (Akshaya Tritriya) and November (Kartik Purnima, the autumn full moon).
Badrinath
Badrinath is a Hindu temple dedicated to Lord Vishnu which is situated in the town of Badrinath in Uttarakhand, India. It is open for six months every year between the end of April and the beginning of November.
Valley of Flowers
Valley of Flowers National Park is known for its meadows of endemic alpine flowers and the variety of flora. This richly diverse area is also home to rare and endangered animals, including the Asiatic black bear etc.
Lansdowne
Lansdowne is a hill station situated at a height of 1,780 m. The excursions from the city are War Memorial at the Parade Ground of the Garhwal Rifles Center, Tarkeshwar Mahadev Temple, Bhairav Garhi Temple, Bhim Pakora.
Rishikesh
Rishikesh is located in the foothills of the Himalayas in northern India and is known as the "Gateway to the Garhwal Himalayas" and "Yoga Capital of the World". and regarded as one of the holiest places to Hindus.
Khirsu
Khirsu is a hill station in a Pauri Garhwal district of the state of Uttarakhand, India. Khirsu is a situated at an altitude of 1700 m. with 11 KM towards north from Pauri and 92 KM from Dehradun city towards west.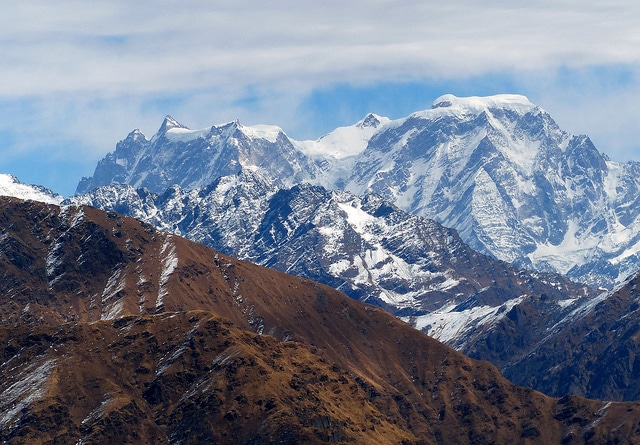 Chaukhamba View Point
Chaukhamba View Point can be defined as a perfect amalgam of city lights and lush green hills. This view point is located at a distance of 5 km from the town of Pauri and is covered with a dense network of forests all around it.